Music & Madness Tour with Mark Lowry
MUSIC & MADNESS TOUR
with Mark Lowry, The Martins and Jason Crabb
Jonesboro
Friday, November 21
, 7 PM
First Baptist Church Jonesboro
147 Church St.,
Jonesboro
Ticket Prices:

General Admission*

$26

Group Tickets*


Groups of 10 or more.

$21

VIP Experience*




Early entry approximately 30 minutes prior to
general admission doors, first come, first serve
seating in Priority VIP Seating Section, Q&A with
Mark Lowry and Jason Crabb, 1 free
tour-provided swag item.

$50
*Service fees may apply.
To order tickets by phone, call 1-855-223-1008

ABOUT MARK LOWRY
Mark Lowry is known and loved around the world as a trusted voice in the realm of gospel music and beyond. He started making music at age 11 and now, more than four decades later, his legacy is forever sealed as an innately entertaining communicator who can, at once, make audiences laugh, cry, and think.

Mark is a singer, storyteller, humorist, author and songwriter, whose lyric to "Mary Did You Know?" resulted in one of the most loved modern Christmas songs of this century. This captivating song, which he co-wrote with Buddy Greene, has been recorded more than 400 times by artists from every genre including: Reba McEntire, Cee Lo Green, Clay Aiken, Michael English, Kenny Rogers, Wynonna Judd, The Gaither Vocal Band, and a long list of others.

Mark has spent more than 20 collective years as the baritone singer for the Grammy-award-winning Gaither Vocal Band and serves as the sidesplitting comedic sidekick for Bill Gaither through live concert tours and the best-selling Gaither Homecoming video series
ABOUT THE MARTINS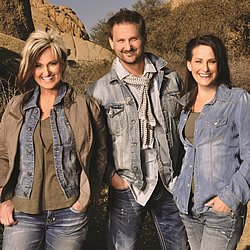 Siblings, Joyce, Jonathan and Judy, collectively known as The Martins, have enjoyed countless radio hits and performances at concert halls, arenas, auditoriums and churches worldwide. During the 1990s, The Martins rose to national and international success, showcasing their stunning and distinctive harmonies before a vast array of audiences, from legendary singer/songwriter Bill Gaither's multi-award winning Homecoming Video and Concert Series to the White House to Carnegie Hall. Over the years the Trio garnered eight Dove Awards from the Gospel Music Association, as well as a prestigious Grammy nomination.
ABOUT JASON CRABB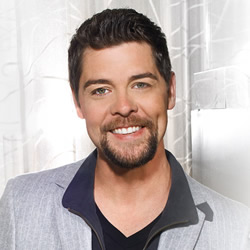 His unmatchable voice, unparalleled charisma, GRAMMY nods and seventeen Dove Awards aside, Jason Crabb is a rare breed. Neither defined by, nor confined to a genre or even a singular career path, his powerful, emotive voice and talent transcend industry labels and artistic nooks. Add to that his authentic humility and relentless commitment to cultivating the most from what God has given him, and it's clear that Jason Crabb—the vocalist, the author, the actor, the all-around entertainer—is an anointed phenomenon.
Search:
Support The JOY FM
and help others find JOY!
Learn More
MMMP Benefits
Business Ministry Partners